15aug8:00 pm12:00 pmSefo Kanuteh8:00 pm - 12:00 pm The Trades ClubEVENTS:Music
Event Details

Sunday 15th August
Sefo Kanuteh
£10/£12 [+10% booking fee]
Doors open 8pm
Seated 14+ show – under 18s must be accompanied by a responsible adult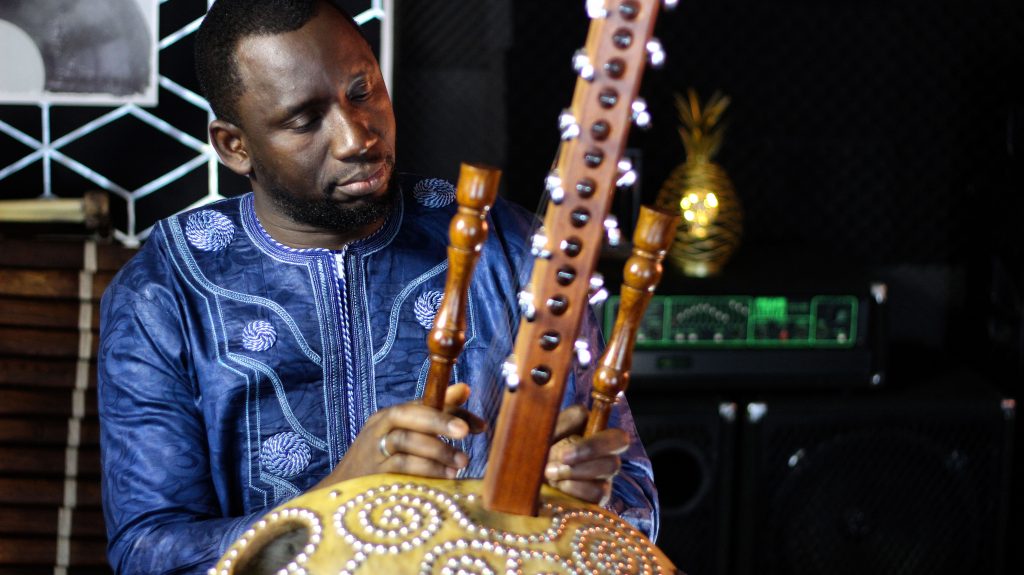 Sefo Kanuteh is a virtuosic, soulful and authentic Kora and Balafon player from The Gambia. Having worked closely on major projects with artists such as renowned Senegalese guitarist/vocalist Baaba Maal and The BKO Quintet, Sefo's drive to recreate the warmth of his home community in the UK is shown through his inspiring audience engagement during performances, as well as his various workshops throughout Europe which share the beauty of Gambian culture.
Sefo makes all of his instruments himself and travels around the world to introduce his culture. Now, more than ever, he feels it is important to learn how to come together, support each other and to slow down, rather than retreating and letting fear define our actions, 'our lives are so stressful and fast-paced, and often so isolated that we don't even know our own neighbours', explains Sefo.
When not performing or writing, Sefo also works as a mental health worker in Norwich, with a passion for helping people through tough times and supporting the lonely. This is a driving force behind the inclusivity and peace that his performances bring. With his live performances resembling mass family gatherings where everyone can express themselves freely, he describes them as 'like having a big party with both old and new friends'. His favourite aspect of performing is being able to share his culture with new audiences, inspiring them to adopt a more joyous way of life through music.
Sefo's music has been described as mesmerising and magical. His compositions are a melodic mixture of highly- valued traditional pieces interwoven with styles from every continent, planting Sefo as a contemporary Mande musician.
Sefo's music sings of his life, family and freedom. Certain of his cultural roots, Sefo's kora and balafon blends beautifully with other genres including Latin, reggae, jazz, blues and pop.
NB We have a limited number of tickets to attend a free afternoon workshop with Sefo. The tickets are available on a first-come first-served basis. Please email thetradesclub@gmail.com for more information.
Time

(Sunday) 8:00 pm - 12:00 pm
Location

The Trades Club

Holme Street, Hebden Bridge, HX7 8EE